Build Your Expertise. Add Value. Advance Your Career.
Enrol in TRIP – THIA's Travel Insurance Program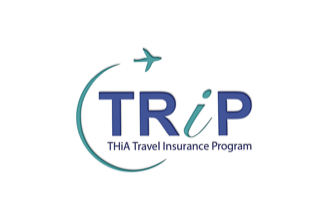 What is TRIP?
TRIP is an in-depth, online curriculum about travel health insurance that gives industry professionals and individuals interested in working in travel and travel insurance a foundation of knowledge for their careers. TRIP is the first program of its kind and equips users with the technical expertise and professional competence required to excel in the Canadian travel insurance industry.
TRIP's nine modules are easy to follow, self-directed, interactive and available to you 24/7, wherever you are. Plus, they earn you continuing education credits in select provinces.

To register, go to https://thia.opilink.com

---
Who should take TRIP?
TRIP is a must for the career-minded travel professional or would-be travel professional and their employers:
Travel insurance professionals (e.g. employees of travel insurance companies, brokers, underwriters and reinsurers)
Professionals in associated fields (e.g. emergency travel assistance companies, air ambulance companies)
Students and individuals who are interested in joining the travel insurance industry
Travel agents or others who can add value through travel health insurance offerings
Employers who want an orientation or professional development tool for their employees
---
How TRIP can benefit you:
Gain greater understanding of the travel insurance industry to provide exceptional customer experience
Attain continuing education credits in Manitoba (7 Life/Accident & Sickness; 7 General)
Attain continuing education credits in Ontario (2 Management, 3 Technical, 2 Personal Skills)
Demonstrate your commitment to excellence to employers
Gain a competitive edge in an information-rich environment where consumers are able to instantly research travel options and reviews
Earn the trust of travellers as a TRIP certificate holder
---
What does TRIP cover?
TRIP's nine modules cover:
Overview of Insurance
The Contract
Travel Insurance Products
Pricing and Underwriting
Sales and Distribution
Assistance and Claims
Compliance, Regulation and Licensing
Ethics and Fraud
Looking Forward
---
Why is TRIP important to the industry?
Travel health insurance is a complex industry that includes a range of services such as sales, medical evacuation, claims management and other roles. With TRIP, the Travel Health Insurance Association (THIA) aims to ensure a consistently high level of knowledge, quality and integrity across this diverse industry.
---
How much does TRIP cost?
$150/student (for THIA members only)
$225/student
Corporate Purchase (minimum 5 students) - $99/student
Regardless of your travel career choice, understanding the full landscape of the industry will better equip you for your role and advancement. Upon completion, each TRIP certificate holder will have a full understanding of the fundamentals of Canadian travel health insurance.