How are artificial intelligence-led innovation, blockchain, customer self-service, enterprise content development, and other technology trends reshaping the travel health insurance industry?


 

Join us at the THiA Innovation Summit, a one-day virtual event that brings together technology and travel health insurance movers, shakers, and doers to share their experiences, predictions and their aspirations for the next wave of technological advancement in our industry.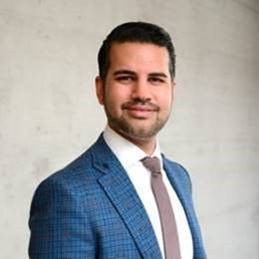 Our keynote speaker, Puneet Chattree, leads EY Canada's Insurance Strategy and Business Transformation consulting services in Toronto, supporting the C-suite and senior leadership team of Canada's largest P&C, travel, life and health insurance clients. His team's work helps clients to evolve and reimagine how and where carriers interact with their customers and brokers harnessing the power of analytics and digital tools, and enable growth and innovation across their LOBs and product classes. Puneet has established his management consulting career between Canada, Switzerland and the US, and is a frequent speaker at industry and client events in the insurance sector on topics related to strategy and operations.