Webinar: Economic and Financial Outlook
January 19 - 22, 2023
SAVE THE DATE
Registration for this webinar will open in December 2022
Our speaker: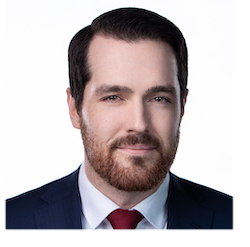 Marc Desormeaux, Principal Economist, Desjardins
Marc combines a global perspective with deep knowledge of Canada's provinces and public policy landscape to tackle the most pressing economic questions facing Desjardins' clients. A market commentator, computer programmer, writer, and public speaker, he has published research on a wide range of topics including Canadian and provincial government finances, real estate, energy policy, and commodity markets. Marc has advised clients in Canada, the US, Asia, Europe, and Latin America on economic issues impacting their businesses, and is frequently sought out by media for his views.
Marc joined Desjardins from a senior role in Scotiabank's economics department, and previously worked as an economic forecaster with the Conference Board of Canada. He holds a graduate degree in economics from the University of Toronto—where he was a fellow at Massey College—and serves on the board of directors of the Toronto Association for Business and Economics.
Fees:
This event is free to THIA Members
Non-members: $25