CanAssistance (Patrick Collette)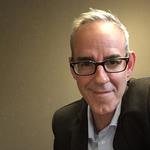 Profile Information
Title: Director, Business Development and Strategic Partnerships
Organization: CanAssistance
Website: www.canassistance.com
Bio:
CanAssistance has been providing medical and general assistance for travellers since it was founded in 1989. Over the years, we've gained considerable expertise and developed an impressive network of international partners.
With our extensive experience in travel and medical assistance, we're able to combine health care and cost-containment measures while meeting the highest quality standards. Our team's approach is empathetic, transparent, and respectful. At CanAssistance, we know that every situation is unique. We focus on actions that address the personal, medical, technical, and financial details of your situation.
CanAssistance serves clients from a variety of sectors, including government organizations, insurance companies, banks, credit card companies, travel wholesalers, and foreign travel assistance companies.
Business Categories: Assistance & Service Providers; Claims Administrators; Repatriation Services; Cost Containment