RIMI Insurance Solutions Inc. (Iqbal Siddiqi)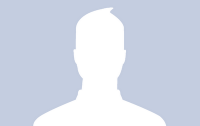 Profile Information
Title: Director & Managing Partner
Organization: RIMI Insurance Solutions Inc.
Website: www.rimiconsulting.com
Bio:
RIMI Insurance Solutions Inc. is a distributor of Travel related insurance products across Canada. We provide Secure Travel brand visitors, Super Visa and International Students insurance products with admin and technology support to over 12,000 licensed insurance agents in Canada.
Secure Travel products are comprehensive in coverage features and are competitively priced.
The company is managed by insurance professionals with over 75 years of collective experience managing insurance companies and distributions setups.
Business Categories: Insurance Distributors
Contact Information