Industry News > New THIA Board Elected
by Jo-Anne Liburd
,
posted on 9:20 AM, September 28, 2018
At the September 11 THIA AGM, THIA's executive and committees presented on the association's activities over the past year. Guest speakers Lesli Martin of Pollara Research Insights and Keith Martin of CAFII also presented the finding of CAFII's survey into consumer opinions on travel medical insurance. Highlights of the CAFII presentation and slides from the THIA presentations are available to members in the Download Centre on THIA's website.
The AGM also included elections for the president and vice-president positions on the THIA executive. We are pleased to announce the following changes: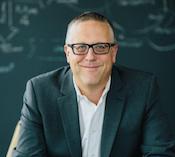 Brad Dance, THIA's vice-president, was elected president by acclamation, replacing Will McAleer. Brad is Chief Customer Officer at TuGO, a company he joined in 2003 as Executive Director, Business Development. At TuGo Brad is responsible for all customer-facing operations. He brings more than 30 years of insurance experience to
the THIA executive and has a Canadian Accredited Insurance Broker designation.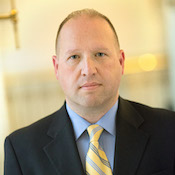 Richard Ollier, who has held the position of secretary on THIA's executive since 2013, was elected by acclamation to the position of vice-president. Richard has more than 22 years' experience in the areas of Compliance, Governance, Risk Management, and Operational Internal Audit—18 of which have been in a senior leadership capacity. Richard is currently Vice President of Compliance and Legal at Allianz Global Assistance in Canada, and the Regional Chief Compliance Officer for the Americas. Richard has been a member of THiA since 2009.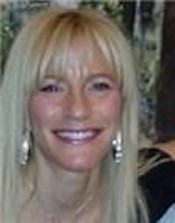 With Richard's Secretary position vacated, Mindy Tarantelli was acclaimed as secretary in a special election. An insurance veteran since 1995, Mindy turned her focus to travel insurance in 2003 and is now Director, Products and Distribution with ScotiaLife Financial. A THIA member for more than 15 years, she has served on multiple committees including the Task Force for Standardization of Policy Wording, the 20/20 Committee and most recently as Chair of the Regulatory Affairs Committee (RAC). Mindy humorously resigned her RAC position immediately.
Will McAleer assumes the position of past president on the THIA executive. We are also pleased to announce that Will has been named THIA Executive Director, and in this position will continue to be the face of THIA in media interviews. Kimberley Winkworth remains THIA's stalwart treasurer.
We thank Alex Bittner, outgoing Past President, for his years of tremendous leadership and commitment to supporting THIA's development as an organization and to ensuring its impact on the Canadian insurance landscape.