Tips and Updates about Travel Health Insurance > COVID-19 Safety: It's Up To You
by Debbie Robinson, Allianz Global Assistance
,
posted on 10:53 AM, January 18, 2021
When it comes to travelling safely and responsibly, we all have a role to play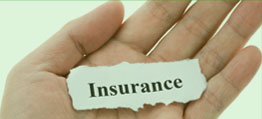 Now, more than ever before, travellers have a greater responsibility to know what they're getting into before they travel. The coronavirus continues to spread unchecked in many countries, insurance companies offer a dizzying array of COVID-19 travel medical products (here and abroad), travel advisories ground us, there's COVID-19 testing, quarantine, restrictions, and the list goes on!
Despite the promise of wide-scale vaccine distribution on the horizon, uncertainty and fear will persist, and travel will continue to be fraught. Case in point, my own parents. Every year without fail, they travel to the Caribbean for the winter. This year, they  waffled back and forth about making the trip and reached out to me for advice. The government has advised against out-of-country travel, however some Canadians may need to travel for important personal reasons. If you are one of them, here is some guidance:
Know your trip. Know your health. Know your policy. Know your rights.
Know your trip
With Canada in its own second wave and many other countries experiencing a significant uptick in COVID-19 cases, it's important to know what to expect when you choose a destination:
• Entry/exit restrictions and border closures
• Virus infection and transmission rates
• Quarantine rules (at destination and when returning to Canada)
• Tools and resources to help with planning (e.g. ArriveCAN app, covidchecker.com)
• Face mask requirements (indoors and out)
• Where, how and when to get a COVID-19 test
• Is a rapid COVID test available?
Not to mention the everyday things you'll need to take into consideration when travelling, i.e. risky activities.
Know your health
Understanding your own health was important when travelling pre-COVID, and now it's critical. Here are a few things to check yourself for:
• Pre-existing conditions
• Has anything in your health status changed?
• Has anything in your health care routine changed in the last six months (e.g. start or stop medications)?
• Have you tested positive for COVID-19 and/or are you experiencing symptoms?
All of these can impact coverage and it's important to make your travel insurance company aware as it can affect your coverage.
Know your policy
What's the number one question most travellers want to know? "Will I be covered if I get COVID-19 during my trip?" Many travel insurance companies, tour operators and airlines now offer coverage for COVID-19, so there is definitely choice out there. In fact, some hotels and resorts at destination offer this coverage too. Review your options, read your policy and ask questions of your travel representative or provider, including:
• What benefits are most important to me?
• What policy limit will give me the most comfort?
• What if I have to quarantine when I'm on my trip?
• What if I have a non-COVID-related medical emergency?
• Will I be reimbursed if I need to cancel my trip?
Know your rights
As a travel health insurance consumer, you have the right to:
• A no-obligation purchase
• Be informed
• Request clarification
• Review and modify medical screening
• Receive worldwide assistance and 24/7 toll-free support
• Fair and prompt claims handling
• Escalate and appeal
• Confidentiality
• Know your insurer
• Your preferred language
REMEMBER:
Respect the travel advisory. It is in place for a reason – to keep you safe and
make you aware.
Do your research. Ask questions, be knowledable and make sure that all the elements of your trip come together to make you feel comfortable. It's up to you to know your trip, health, policy and rights.